Lift Every Voice and Sing: Black Lives Matter

Dear Friends,
in March 2019, long before the pandemic silenced our concert halls and our communities poured into the streets to cry out for justice following the murders of Ahmaud Arbery, Breonna Taylor, and George Floyd, Coro Allegro and the Heritage Chorale of New Haven joined forces for a concert called America/We Need to Talk.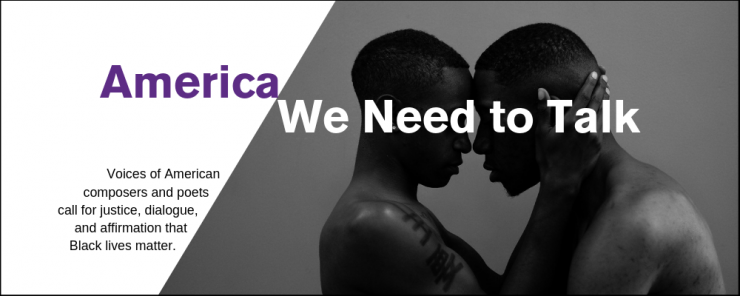 Dedicated to the The National Memorial for Peace and Justice (or the Lynching Memorial) of the Equal Justice Initiative, the concert featured William Grant Still's And They Lynched Him on a Tree. Coro also performed two works by St. Louis composer Fred Onovwerosuoke, his 2017 Caprice for piano and orchestra for our beloved long-term accompanist and Pinkham Award Winner, Darryl Hollister, and the world premiere of A Triptych of American Voices: A Cantata of the People.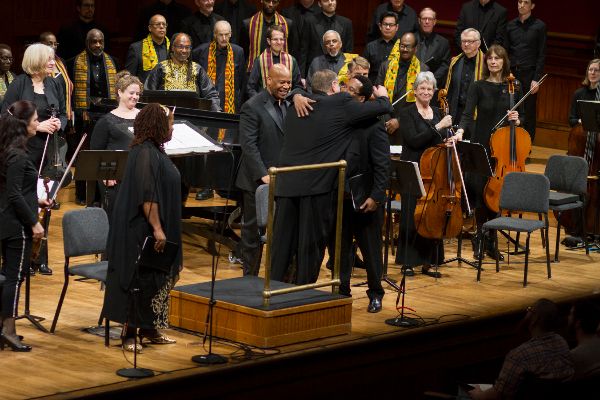 The Heritage Chorale of New Haven has a history of showing up for Coro Allegro.
20 years before, the first Black chorus with whom Coro planned to sing Still's masterwork, pulled out a month before concert. Their reasons were complex and painful. The subject matter was too triggering for some of their members while others were not comfortable with Coro's LGBTQ+ identity.
The Heritage Chorale saved the concert, driving up from New Haven to sing with us and to affirm our shared humanity. Our two choruses became the first Black and LGBTQ+ choruses to collaborate on Still's choral drama. 20 years later, they showed up for us again last March, driving up through a snow storm to sing with us, eat with us, reflect on our troubled history as a nation, and raise our voices together.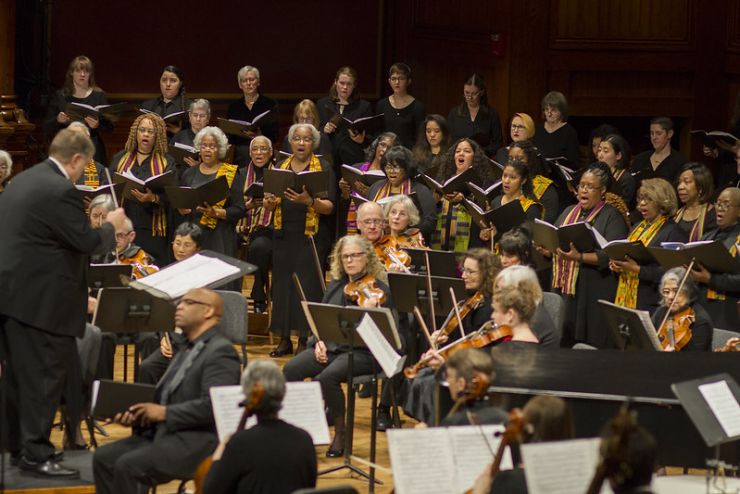 Coro Allegro stands with the Black community in turn.
To our Black singers and audience members, and all the Black artists with whom we have the honor to make music, please know that we support you. Even if we can't sing together right now, we will still raise our voices with you to call for justice, to hold you safe, and to affirm that Black lives matter.
EJI founder Bryan Stevenson lays out with clarity why America needs to talk about race and its role in our history:
"We have been practicing silence about our history for a very long time. In this country, we don't talk about slavery, we don't talk about lynching, we don't talk about segregation, we have a hard time talking about race....We react to the effort of trying to talk about it as if that's the threat. Not our continued silence."
Fred Onovwerosuoke closed his Cantata of the People with these words by his friend, the late Poet Laureate of St. Louis, Michael Castro: "We breathe the same air, [we] want the same things, we need to talk."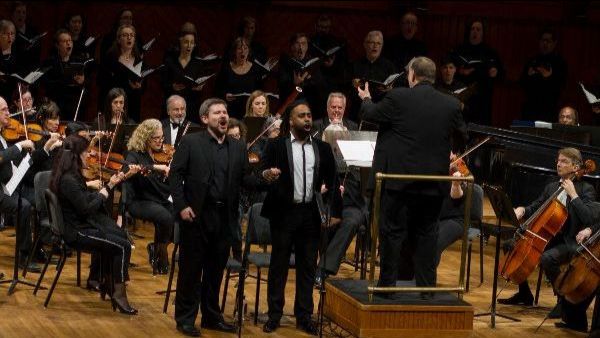 We also need to listen and to learn. We need to become better allies and accomplices. We owe it to George Floyd's daughter to own our history, to understand our privilege, to speak and to act against white supremacy, and to do the hard work needed to change the world together.

We in Coro Allegro will be working on how we can best act to honor our mission and make our practice more truly diverse, inclusive, and equitable. In the mean time, may we ask you to do two things with us?
1. Support the work and restorative truth telling of our community partner, the Equal Justice Initiative (EJI):
2. Support the work and artistry of Black classical musicians and composers through the Intercultural Music Initiative (IMI).
VIDEO: Today Coro Allegro is proud to feature an extraordinary collaborative version of "Lift Every Voice and Sing," arranged by our dear friend, composer Fred Onovwerosuoke
Thank you!
David Hodgkins Yoshi Campbell
Artistic Director Executive Director