Board of Directors
Coro Allegro is led by a collection of dedicated volunteer leaders from both the chorus and local community. The Board of Directors oversees governance, financial, strategic aspects of the organization and helps with operations.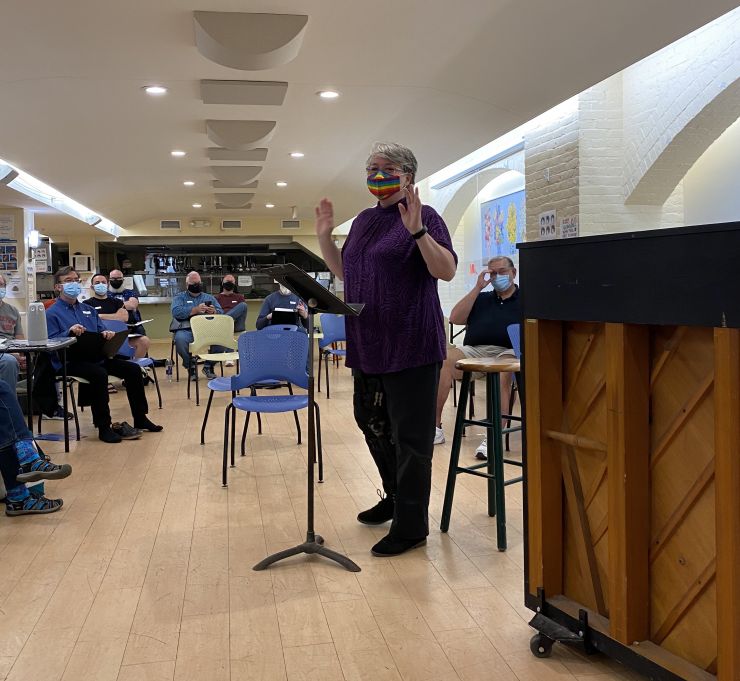 If you are interested in non-profit arts management and would like to contribute to the future growth and success of Coro Allegro by serving on its board, please contact us at office@coroallegro.org or by calling (617) 236-4011.
2022-2023 Board of Directors
Bonnie McFarlane, President
Judy Margo, Vice President
Andee Rubin, Treasurer
David Hunt, Clerk
John Brown
AnaCristina Deschamps
Virginia Fitzgerald
Thomas Jones
Sue Ronstrom
Ann Shepardson
Board Meetings
The Coro Allegro board typically meets quarterly on the third Thursday of the month from 7pm to 9pm, at Church of the Covenant on the 2nd floor. During the pandemic, the board meets virtually on a monthly basis.
Board meetings are open to all members of the organization.
Team Leaders are requested to submit reports in advance of the meeting.
Agendas and meeting packets are published before the meeting.
All board members are requested to review the materials ahead of time and come to the meeting with comments and questions.