Membership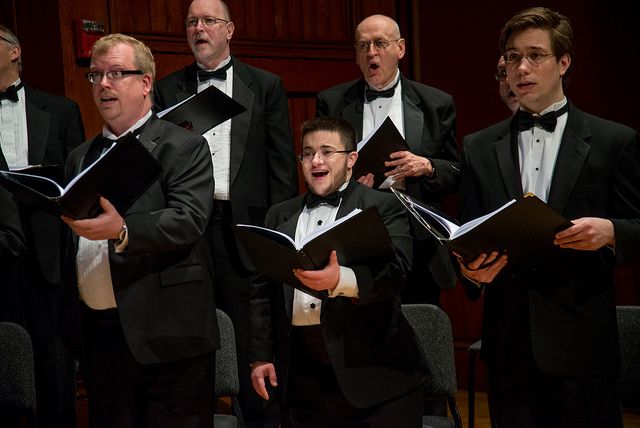 Photo by Alina Beebe
As singers, we have the most fun during rehearsals and concerts when we are well-prepared. As such, members are expected to:
be on time to rehearsals and give full attention to our director
study music between rehearsals
sing in each concert during the year
All singers are expected to attend all rehearsals during the year. If you must miss a rehearsal, you are expected to contact the section leader to get any music markings, then study the music as if you had attended the rehearsal.
Members pay dues for the season, which can be paid in installments if necessary. Members are also expected to rent or purchase appropriate concert attire.
We also enjoy fun events throughout the year, such as monthly social gatherings, a holiday party, and other happenings! We hope you will come join us!