Yoshi Campbell
Executive Director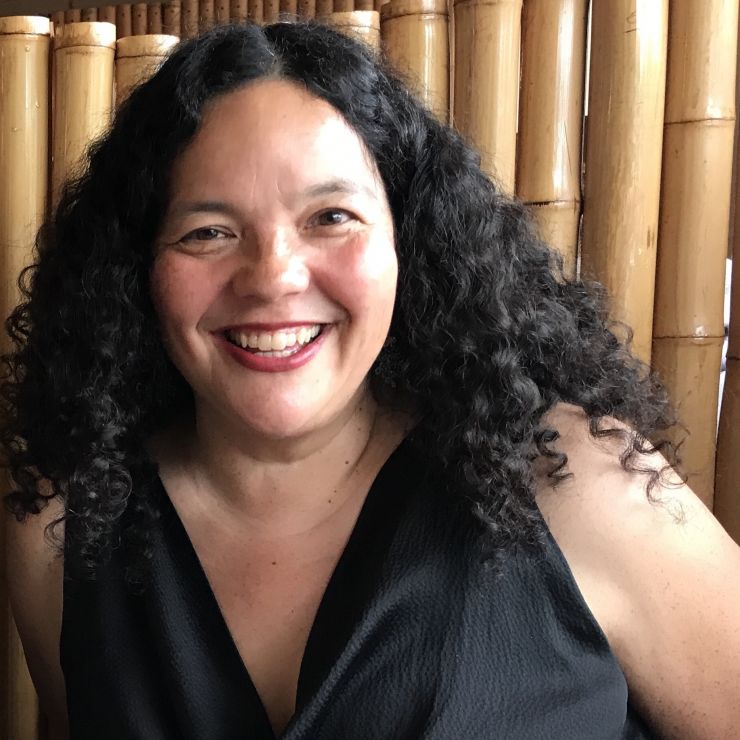 Executive Director Yoshi Campbell has been a Coro Allegro singer, volunteer, board and staff member for 20 years. A practising writer, musician, and narrator, as well as an arts administrator, producer, and activist, she is proud to be part of Coro Allegro—an LGBTQ+ and allied community that works together to build bridges between disparate communities through artistic excellence. In addition to her work in partnership with board, staff, volunteers, and supporters to produce Coro's season, she has been honored to work in close partnership with Artistic Director David Hodgkins to launch such programming as Coro Allegro's award winning Amplifying Black Voices Series, Devotion: A Celebration of GALA Choruses, Coro Academy, and to have served as Coro Allegro's program annotator for years of live performances.
Before coming to Coro Allegro, she studied at Harvard-Radcliffe College and the University of Michigan, worked as a community and campaign organizer in Massachusetts, and produced hundreds of concerts, theatrical and dance performances, festivals plus educational and community programs for the National Medal of the Arts winning University Musical Society of the University of Michigan.
An advocate for arts equity, Ms. Campbell serves on the Steering Committee of the Network for Arts Administrators of Color of ArtsBoston (NAAC Boston), where she has helped to launch a Mentorship and Sponsorship program now in its third year, led panel discussions on Arts Equity in Classical Music, and supported a thriving network of 400 other arts administrators and practising artists of color. Campbell also serves on the board of the Greater Boston Choral Consortium, and as a member of ArtsBoston strategic plan refresh team. She was proud to write a story for Chorus America's The Voice, on how LGBTQ+ GALA Choruses, like Coro Allegro, have risen above pandemic challenges through empowering digital programming. Most recently she published one of the inaugural stories for Chorus America's new 'Singing All of Us" series, "Golden Dream: The Salt Lake Chinese Choir Builds Ties across America with Songs of the Chinese Diaspora," celebrating the Choir's work to create a restorative space in the face of racism and pandemic stigma.